The Workplace is constantly changing.
Let's make it a success with a human focus and data.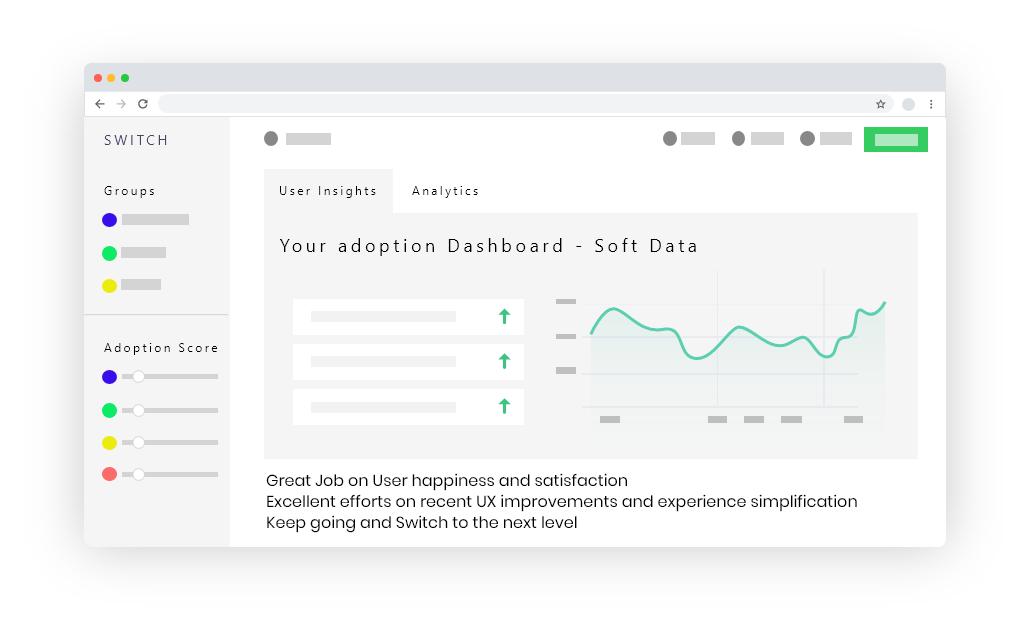 Measure User Adoption
Grasp how is your digital program being adopted by your co-workers and to which extent it is making a difference for them and for the Organization. Based on a double Data Capture Engine, Switch taps into your software analytics and gather User insights through qualitative surveys and brings it all together on a global adoption Dashboard
Spot the real pains
Betting on Visual thinking as an asset to define what the main focus should be. That's why Switch provides simple and visual adoption and impacts reports that identifies where the real challenges are, so you can focus your energy on what really matters to your users.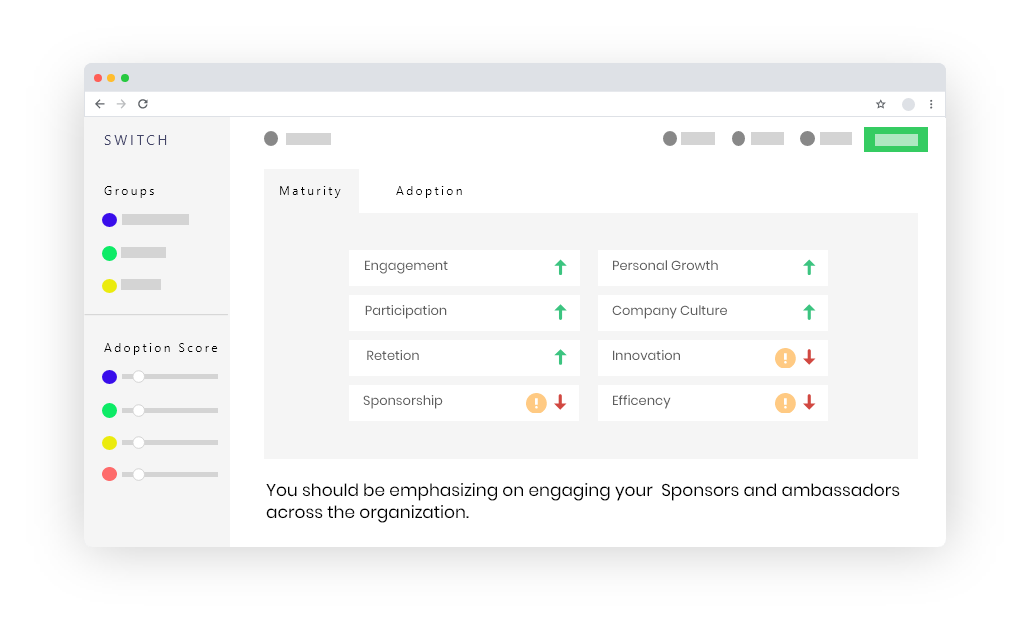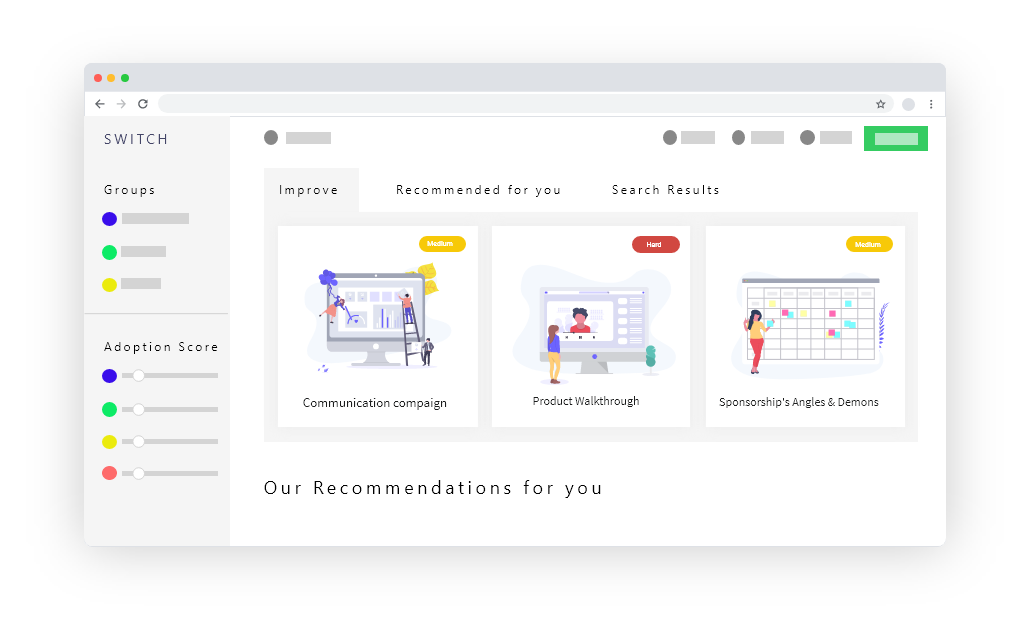 Focus on growth tactics
Identifying the critical zone is just the beginning. That's why Switch will take you farther by spotting every adoption issue with tailored growth hacks and tactics to resolve it. Growing through a maturity model will help you increase your transformation program success rate .
When you hear your colleague talking about "change" in your organisation they go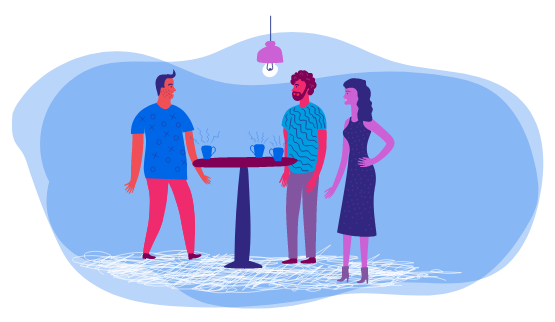 Please stop talking